RFL
Coaches guide – updated
Assessment one on one – How to use the RFL as a personal trainer when you meet the client for the first time.
Online assessment – How you assess people online with the RFL.

Coach
Two weeks at a time in the calendar. Very useful so you can see what the client did last week on one page.
Copy a whole week. Create a full week for a client and copy it to X clients as a template.
Calendar updates. Drag n drop among other things.
Video library from relentless method – 837 videos as of current. Easy to embed videos from our library.
Howtos for the programming dashboard / calendar created. Six getting started videos.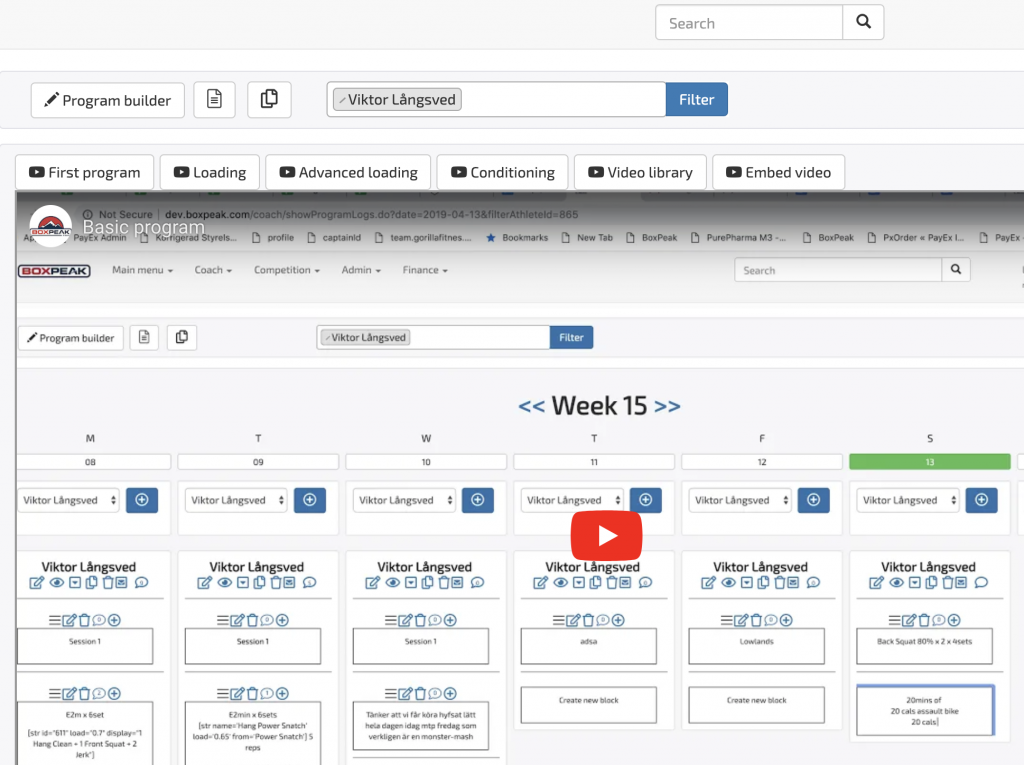 Mail system
You can now share a link to the mail content just like you would share a blog post. Useful in social media etc.