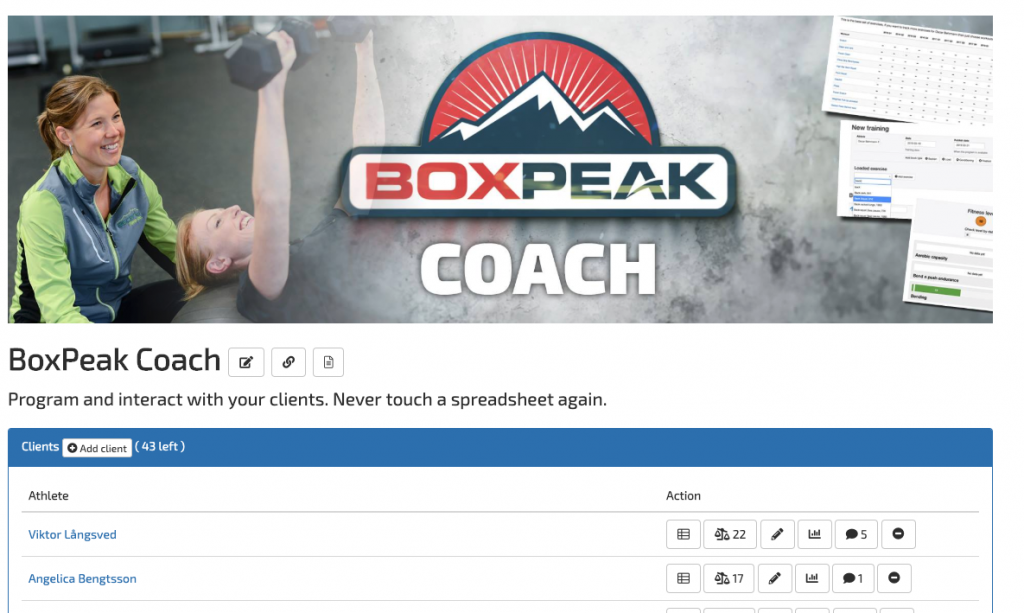 The coach dashboard took a big leap the last days with more youtube-videos, links to scorecards etc. Big improvement. We also took the time to add this dashboard to the coach module since RFL is included in the coach module.
Fitness level
We also added a comparison table where we ignore the client's bodyweight and apply the standard 88kg/65kg bw to each client to make everyone compare in the same bodyweight category.
This little improvement will enable future scoreboarding for any box / coach that would like this feature.
Coach
The coach module has got improvements such as that the client now knows when the coach has seen the comments or not. An eye appears besides each comment where the coach has seen it. Pretty useful for both the coach and the client. The dashboard can now be extended to get an overview of all comments that are "Non seen" to make it easier for the coach.
Coach goes google sheet style. Extremely simple to create a new day of programming!
See this video
Competition
Auto approve scores is updated + a mass approve function.
Peer curved scoring system is tested by CF3 Tragically Fit
Box
Ability to hide memberships as an admin, believe it or not this feature has been high on the prio list since it annoys us Box Owners to have lingering memberships in our sight.