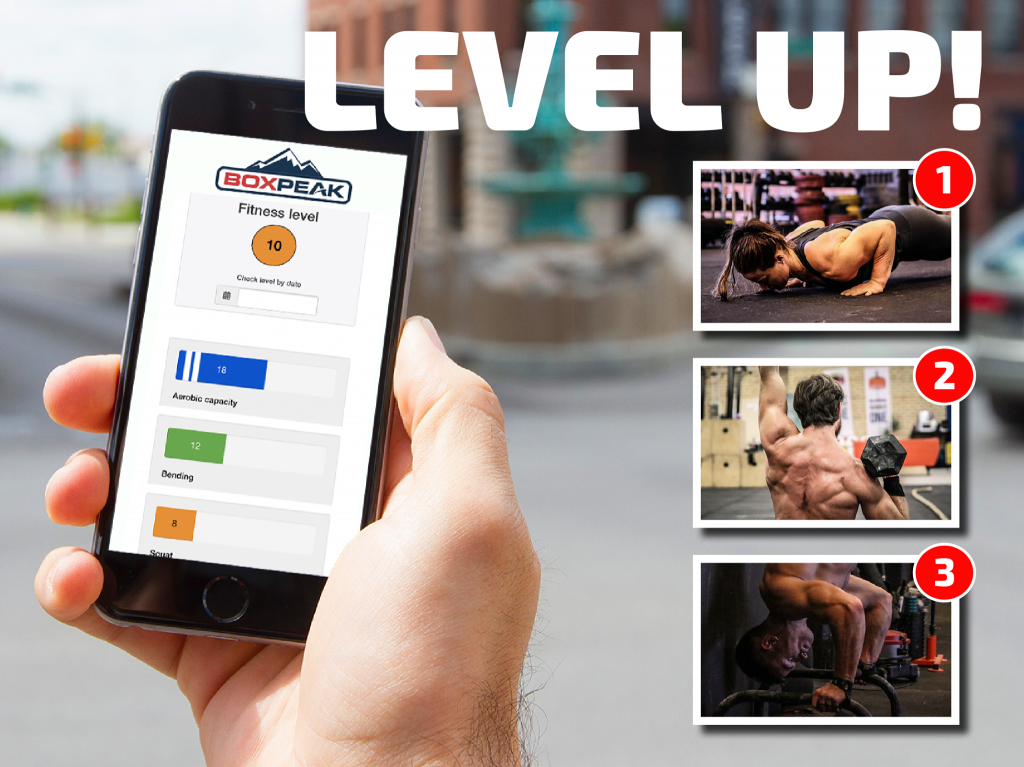 We recently launched the level system for athletes. It was a big success. However the system is built with boxes in mind. To motivate and give the best possible training recommendations for your members. To enable personal training on a bigger scale. When the client sees where on the fitness map they sit it is a lot easier for them to commit to the milestones towards that muscle-up.
Celebrate the wins
Achieving tasks and connecting those to an emotion creates a memory. Emotional memories create motivation. This is like putting money in the motivational bank for the future. This is key for retention. The system highlights this human feature and helps the member stay on the path.
Partners
BoxPeak have the IT-system for your Box and Relentless Method programs with the level system in mind for your box.
It is in BoxPeak your members register their results and where Relentless Method publishes the program for consumption by your members.
How does it work?
Key to get the system going for you is education and training.
We setup the system for you and add the appropriate managers
We educate you as a box manager in what the system is and how it works
Your coaches need education in the philosophy, the system and how to execute the test week
We will send you a big poster to put on the wall. This is a key thing in educating the members in the process
What's included
Education in principles, methods and the system
Level based workouts
Programming that auto resizes on your screen
We have over 600 exercise videos and growing everyday
Coaches notes about sought stimuli and mentality
Programming with a clear goal in mind. To improve your members according to our philosophy.
The system where your clients login and track their results on a daily basis.
Admin features to manage your clients and see their progress.
Scoresheets for the testing weeks
Tech support
Programming support
A0 size Poster (84cm x 119cm)
Pricing
Get access to this system for just €199 per mth. Training and setup for €499